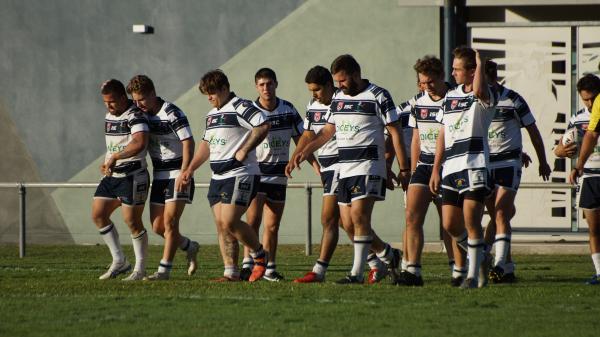 By Liam Emerton
The local Gladstone Rugby League competition will host a cracking contest this weekend when the Gladstone Brothers challenge the Tannum Sands Seagulls.
Brothers have been the fastest team out of the blocks since the competition's return but will come up against a side which pushed them to the limit in their last meeting.
Tannum Sands slipped up when competing for a second-place spot against Valley Diehards in round three with the Diehards earning 24-16 victory.
That result won't help the Seagulls' confidence much heading into the match with the undefeated Brothers, who knocked off Tannum 28-20 in their last encounter.
Brothers remain untouched this year having defeated a game Gladstone Wallabys team 34-12 which was spurred on by a Tyson White hat-trick.
White made his impact from the bench to crush the Wallabys which arguably had their best performance of the season against the Brothers squad.
The Wallabys will want to retain that effort when it travels to Bunting Park to face off against the now second-place Valleys.
Diehards and Wallabys faced-off back in round-two with the Valleys team getting the upper-hand in a 46-12 victory.
In the women's Rockhampton Rugby League competition, which features our two ladies' teams, the Rocky Brothers side are just one point behind the undefeated Emu Park Emus.
Both of those squads picked up wins last round with Emu Park winning 40-12 over Norths Chargers and the Brothers scoring a 26-10 victory in Blackwater against the Crushers.
But despite the title chase it was Yeppoon Seagulls' lock Meg Neven who stole the show with a hat-trick in a 60-0 victory over Gladstone Wallabys.
Tannum Seagalls also picked up a massive win when it took down Fitzroy/Gracemere Sharks 50-4.
The slick Yeppoon Seagulls will need to bring that energy from round seven when it faces the Rockhampton Brothers in a top-three clash.
A win for the Seagulls would help the competition gain ground on the in-form Brothers but could be a tough ask for the Yeppoon ladies.
The Blackwater Crushettes will look to rebound from their loss to Rocky when it faces the Fitzroy/Gracemere squad.
Tannum Sands Seagalls will also have a chance to gain momentum when it takes on a game Norths Chargers on Sunday afternoon.
And the table-toppers Emu Park could produce their biggest win of the season when it takes on Gladstone Wallabys this weekend.