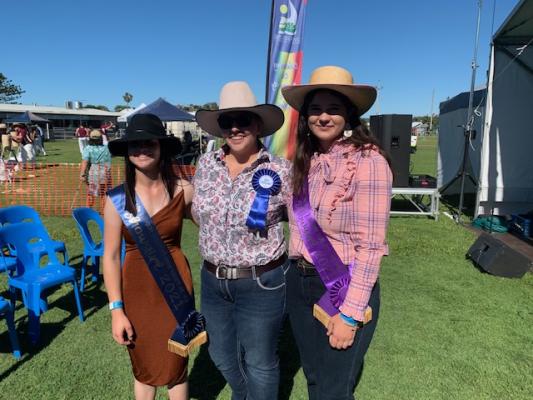 By Matthew Pearce
Covid-19 restrictions certainly didn't hold back the 2021 Yeppoon Show, with record crowds passing through the gate on the weekend.
Yeppoon and District Show Society president Ken Landsberg said about 8560 people attended this year, compared to the previous high of about 6500.
He attributed the rise in attendance to built-up demand – with last year's show cancalled due to Covid restrictions – as well as the good weather.
"I also think the Airtime FMX motorbikes draw a fair crowd, it was just a shame we could only fit in one show on Sunday following the two on Saturday night, but we just had no room," he said.
Having outgrown the existing showgrounds at Park St, Yeppoon, the Yeppoon Show Society plans to move to land at the corner of Millroy Drive and Stanley Ave, where they'll have plenty of space.
But it's a move that's been in the works for more than 10 years.
"We have consultants working on it and we're getting closer each day. If I Iive long enough, we'll get there," Mr Landsberg said.
Attractions at the show included Reptile Kingdom Australia, an alpaca display, the SR Apiaries Beekeeping display,Kylie's Anglo-Nubian milking goats, the fireworks display, numerous food stalls and other stallholders – and of course Showmen's Alley.
"Everyone commented on how good the show was this year, and the showies were very happy. They had a couple of new rides here which is good and they were very well patronised," Mr Landsberg said.
"We also had good cattle numbers, with more than 60 head of cattle. Beef Week impacted the numbers on other shows, but not ours – and we can't handle than about 70-80 head anyway.
"Some of the competitions were down, but Education was full – you couldn't get any more entries in. Pottery had a good turnout too, and there were quite a few entries in our new Lego competition."
He said there seemed to be more young people than usual attending the show this year, which he attributed to young families living on the coast with a parent working in the mines.
Mr Landsberg said his aim was to get more young people involved in the show as volunteers. He thanked the existing volunteers that made this year's show possible with the added complication of Covid-19 restrictions.