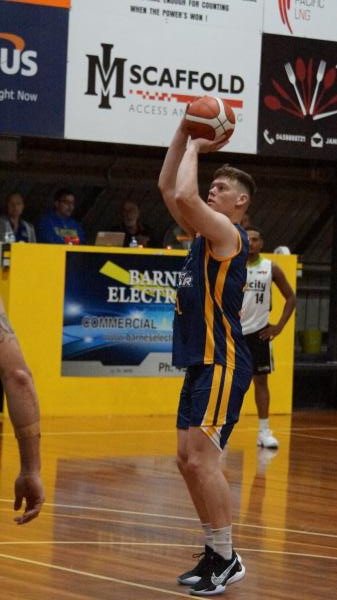 By Liam Emerton
The Port City Power and Breakers will need to bounce back after suffering their third respective loss each.
And the next opposition won't be an easy task to bring down as the men's Gladstone basketball team hosts the second place North Gold Coast.
Our Breakers will also face off against the North Gold Coast squad which sit at the apex of the Queensland State League women's competition.
Both Gold Coast squads will be a tremendous challenge for our squads but for our Breakers in particular there's plenty to take out of a strong performance against the SD Spartans.
Jay-Lee Hippolite scored a solid 16 points in that loss while her teammate Savannah Au brought down a tremendous 14 boards.
The team combined had 15 offensive rebounds which shows the great effort on the attacking end but a total shot percentage of just 26.87 per cent is too low to win any contest.
Compared to the Spartans, which shot 37.1 per cent from the field, our ladies' accuracy is something they will need to work on this weekend.
Their opposition, the North Gold Coast Seahawks, have gone through their opening six games undefeated and have barely been pushed.
The Seahawks have cruised to victory against the Brisbane Capitals, Logan Thunder, Gold Coast Rollers, and Toowoomba on their travels this season.
That led to the side remaining the only undefeated team in the State League and have planted themselves as early title favorites.
The men's Seahawks squad have also been strong in their start to the 2021 campaign, winning all but one match of their opening six.
They currently sit in second place just behind the undefeated USC Rip City squad that defeated the Power a few weeks ago.
The Power were blown out by the Spartans in their last outing, losing by 31 points.
Mitchell Knight was our best that night scoring 19 points with a high shooting percentage.
But it all came crumbling down for our men when only Dylan Owen (10) managed double digit points in support of the hot-shooting Knight.
The Power were also hindered by the 25 possessions they coughed up, giving the Southern Districts side ample opportunity to extend their lead.
Port City will need to support their shooters this week and take care of the ball if they're any hope of breaking the seemingly solid North Gold Coast team.