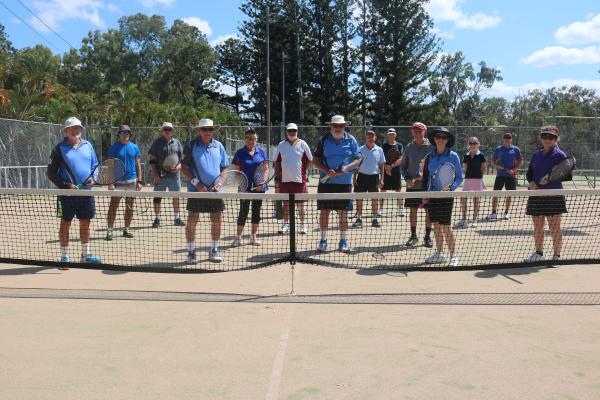 By Liam Emerton
It's been a tough year for socialisation and for sport, and when you combine those two at Athelstane Tennis Club you get the Veterans' Tennis Association Rockhampton.
Despite the Covid-19 setbacks and the restrictions put in place, many of our veteran tennis players have been able to take to the courts and have a blast.
That's been thanks to the co-operation between the committee and players on the court.
And the vets have been swinging strongly, with a healthy amount of numbers and an ever-growing community.
The Rockhampton association has even been able to compete in tournaments around the region.
Vets Tennis President Lance Baxter said it's such a great club and community.
"It's the only over-35s club in Rockhampton," Baxter said.
"We have around 50 members and it's a 40-year-old club.
"We have about four tournaments with other clubs, and it's very social.
"There's no start or finishing times, you can just come here when you want and leave when you want.
"It's a beautiful setting, it's relaxing and casual."
Baxter said the club supports both top-class players, and newbies to the sport.
"We have both very high level players, and beginners," he said.
"We have a range of abilities.
"Our oldest player is Pat Hayes – he's 84 and still hits at a high level."
There's a strong female contingent in the club, with around half men and half ladies making up the members.
The club doesn't segregate players either, holding mixed games very often.
What the club does strive to do is make the games even and fair for those who are playing.
Pairing up skill levels makes everyone's time more enjoyable, and that's something Baxter said his club strives to do.
"What we do try and do is level the teams up so it's a competitive game," he said.
"We're always looking for new members.
"And it's just a great Sunday morning."
Those who want to be involved in veterans' tennis can contact Lance on 0409 101 963.