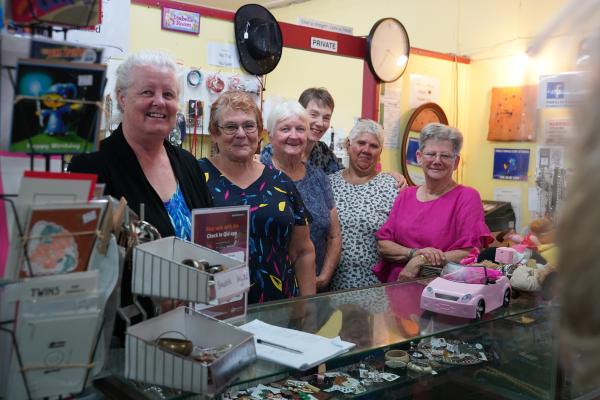 Jackie Dobson
AnglicareCQ Bargain Store is celebrating the shop, the volunteers and the donations they receive during National Op Shop Week from September 27 – October 2.
National Op Shop Week is an initiative that encourages the community to support their local op shops.
Volunteer Nikki Poll said National Op Shop Week is all about how we can make a difference and give a hand.
"Everyone can have a spring clean, donate goods, volunteer or buy something," Ms Poll said.
"Op shops are so important because we help people out who are having a hard time.
"There are many people out there who are doing it tough and missing out on essentials."
Ms Poll said buying second-hand is also a great way to reduce our impact on the environment.
"Donating and buying second-hand keeps clothes and goods out of landfill."
To compliment National Op Shop Week the AnglicareCQ Bargain Store will be holding a Fashion Parade Fundraiser at the Saint Paul's Cathedral on October 9 from 2-5pm.
The fashion parade fundraiser will feature extraordinary gowns by award-winning textile artist Julie Thornton, a cent sale, afternoon tea and light entertainment.
Ms Thornton said she is thrilled to showcase her wearable art pieces, some of which have been published in magazines world-wide.
"Nearly all of my gowns have been created using something I bought at an op shop and recycled," she said.
"I started visiting op shops because it was economical but I quickly realised there is some really good stuff at op shops."
Tickets are $20 per person and can be secured by calling AnglicareCQ Bargain Store on 0467 887 147.