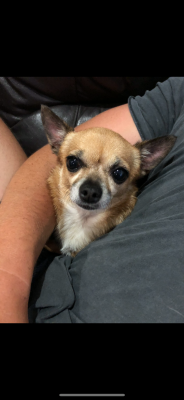 Eilish Massie
A Rockhampton family is desperate to find their beloved dog Lola after she went missing at a truck stop near Benaraby last Friday.
Camille Bulman was travelling back to Rockhampton from a family holiday in Agnes Water when they stopped for a pit stop at a truck stop between Iveragh and Beneraby at 1.45pm.
When the family returned to their vehicle, Lola was missing.
Ms Bulman said they spent the rest of Friday, Saturday and Sunday looking for Lola but unfortunately she could not be found.
"Lola is pretty much our first born, we went through the sleepless nights and weening her out of our bed… she is nine years old now and has been everywhere with us, if we go she goes," she said.
"She definitely isn't just a dog, she doesn't even know she is a dog – she is our family."
"Our three kids have grown up with her being by their side. We have literally had sleepless nights and been physically sick thinking about where she could possibly be. I can't put into words how much we love her. We just need her back home with us where she belongs."
As of Wednesday, It has now been six days since Lola was last seen.
The family has listed a $500 reward if anyone finds her.
"We are so worried for her safety and hoping someone may have found her and be looking after her. We are praying she is safe."
" We appreciate everyone helping us with our search to find our little girl Lola.'
Anyone with information is urged to contact Camille Bulman via Facebook.