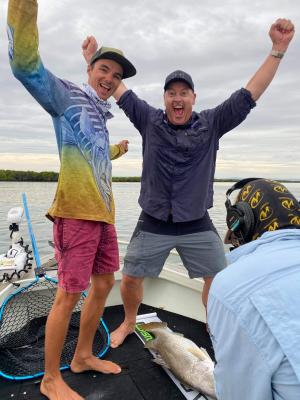 by Hooked Fishing Charters
The Hooked Fishing Charter crew had a great Anzac Day long weekend especially when Scotty and the film crew from Creek2Coast jumped on board.
The team had a blast with Scotty – which you can read about above in Dags' column.
The crew also had Brendan and his mate aboard for a two-day tour with plenty of fish and stories to be shared!