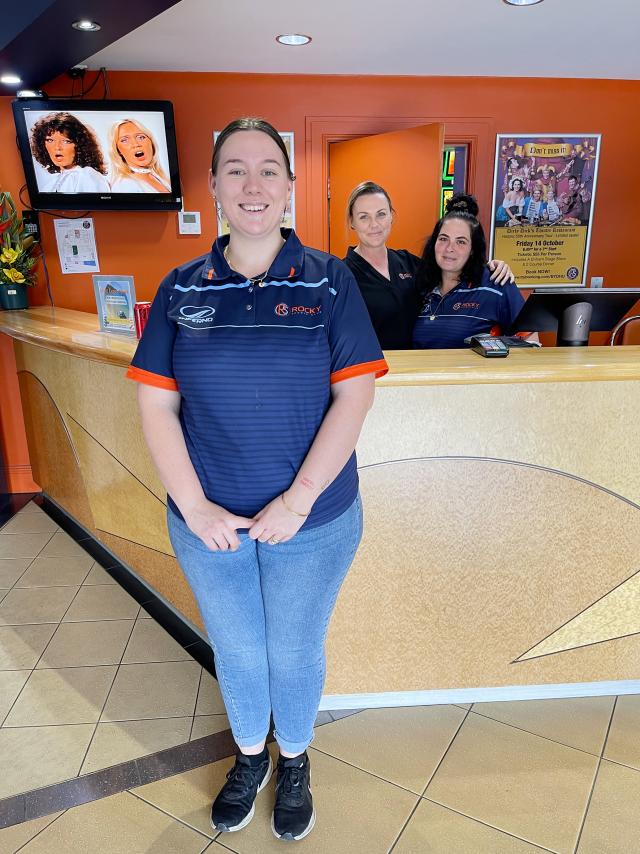 by Rocky Sports Club
The Rocky Sports Club Team have hit the ground running this week with a massive month planned of non-stop entertainment, new members promotions and highlights and raising awareness and funds for some meaningful causes.
The brand new 'Barrel of Winners' members will kick off tomorrow at the club.
Members only need to swipe their cards upon arrival and spend just $5 in the bar, bistro or cafe to go into the draw.
Daily draws at 1pm, 2pm, 7pm, and 8pm from Sunday to Thursday each week will see members win many prizes – this week's theme being Electrical goods and homewares.
Friday night draws take on a 'royal' theme in the 'Yaaas Queen' cash draws every hour from 7.30pm to 10.30pm. Rounding off Saturdays through August, The ' Buried Treasure Saturday Sweepstakes' will see members share up to $1,000 in cash every hour from 1.00pm to 5.00pm every Saturday afternoon, and hourly draws each Saturday evening.
The team 'Donned their Denim' to support Jeans for Genes day yesterday to raise funds to find treatments and cures for the one in twenty kids that face a birth defect or genetic disease, like cancer, cystic fibrosis, and life-threatening metabolic disorders.
Later in the month, on 25 August, the community club will turn yellow for Daffodil Day, raising funds for the Cancer Council.
For those who love to tap their toes and enjoy a good sing-a-long, The Elvis Tribute show is less than two weeks away, and tickets are selling fast.
For just $39.50 per person, guests will enjoy a two-hour show and a choice of a 16 Hour Slow Roasted Brisket or a Maryland Boneless Chicken dinner.
Tickets can be purchased via the Rocky Sports Club Facebook page or by calling reception on 4807 6519.
Bill Nolan Legendary Guitarist and Friends perform next Friday, 12 August and return Friday, 26 August, adding the finishing touches to a massive August at the Rocky Sports Club.
Call to book a table for lunch or dinner seven days a week on 4807 6519.