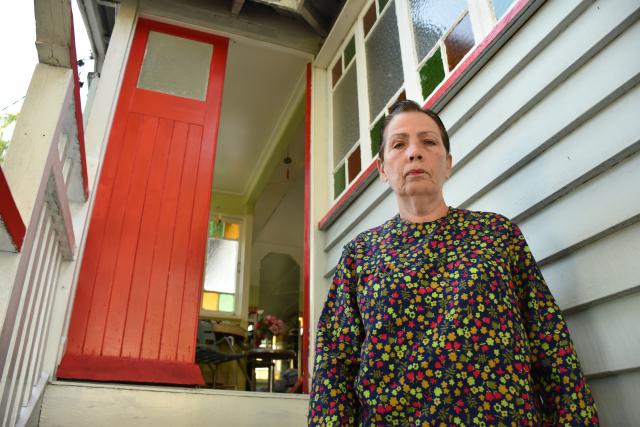 by Khrysti Balanay
Desperate to get the sentimental items back after a break-in, Larni Stretton is calling on the community for help.
Larni's nice weekend trip in Yeppoon was cut short after she received a phone call from a concerned neighbour.
"We were away on Friday, 3 June, and on Saturday, we got a call from the neighbour across the lane," Larni said.
"He told me we had two lights on in our bedroom, which he noticed on Friday but thought we came back early.
"The neighbour thought nothing of it until the Saturday to check everything was okay, so I got him to check the back door.
"Ten minutes later, he called me back saying the door was smashed in and the place was a terrible mess."
Rushing back to her home in Rockhampton later that night, Larni saw her items strewn across the rooms.
"The neighbour had already called the police, and they arrived not long after I did," she said.
"The police officer spent hours and hours taking photos and fingerprinting.
"A lot of items were stolen, and I have spent the past week making a list, but I am afraid there would be some items I don't exactly remember."
Among the stolen items were jewellery, medals, and badges, with the safe also being broken into.
"These items are quite sentimental as some of the jewellery pieces were given to me by my husband, a lot of it was my mother's, and gifts from family and friends," Larni said.
"They broke into the safe by cutting the lock with bolt cutters and were able to open the door.
"My husband is part of the pistol club, and they took one of his pistols and his father's war medals.
"You think when you put things in a safe, they would remain safe.
"I am devastated that I have lost things I can't replace."
The thieves also took some unconventional items, including lipstick, a dress, and several indoor bowls' office badges.
Larni is still waiting for news regarding the theft in her home from the police service.
"I haven't had any update, and obviously, they have been busy," she said.
"I told them that I wanted to go to the paper because of the sentimental value of my items.
"I would like to get at least some of it back, and hopefully, someone has information that could help."
If anyone knows any information regarding the break-in, contact Policelink and quote reference number QP2200943804.