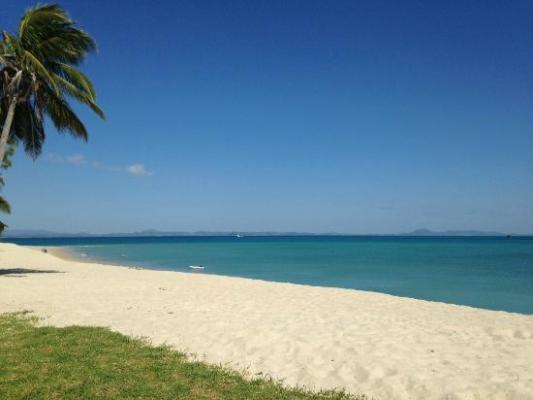 By Jackie Dobson
Altum Property Group's commitment to Great Keppel Island's revitalisation project has not wavered, despite the investor missing the lease purchase deadline on 31 October.
Altum Property Group Director Rob McCready said they were hoping to finalise the sale with Tower Holdings Pty Ltd prior to the state election, but unfortunately that didn't happen.
"The original sale agreement between Tower and Altum was signed on 17 September 2019 and varied twice earlier this year," Mr McReady said.
"We had no idea then, that the contract would still be dragging out until after the 2020 election."
Mr McCready said the delays in transfer of the lease have been entirely due to the state government.
"On 27 February Altum signed a revised agreement with Tower which gave Altum an additional due diligence period until 30 April, a settlement date of 30 August and the option of extending for a further two months if the state government had not yet finalised the lease conditions.
"On 30 April, we concluded our due diligence, effectively making the sale agreement unconditional. This was following advice from the State Government that there would be significant additional funding coming for Common User Infrastructure," he said.
"On 30 August, the lease conditions and support for public infrastructure were still not finalised, and the department encouraged us to extend the contract settlement date to give them more time, following a crisis meeting with Tourism Minister Kate Jones.
"We reluctantly exercised the option to extend for a further two months, taking us to 30 October, one day prior to the election."Mr McCready said that despite their pleas, 14 months of negotiations, hundreds of thousands of dollars invested and ample community goodwill to start the redevelopment project, no agreement to transfer the leases had been signed.
"Regrettably, in the last six months we have faced constant broken promises about when documentation will be finalised and what support GKI will receive from the state government to build the massive amounts of public infrastructure up-front.
"No small or medium sized business could spend nearly two years sitting around and talking about processes like we have," he said.
Going into the election, the Labor government announced $30 million for a list of works for the island including a breakwall that would facilitate an all weather, equitable access for everyone and reduce erosion on Putney Beach.
"The state government's announcement required a restructure of the funding we had been negotiating to commence the project," Mr McCready said.
"We are currently finalising the alternative funding strategy and hope to table this with the current member and ministers as soon as they are announced.
"We are confident the state government will transfer the leases once the new ministers are in place."