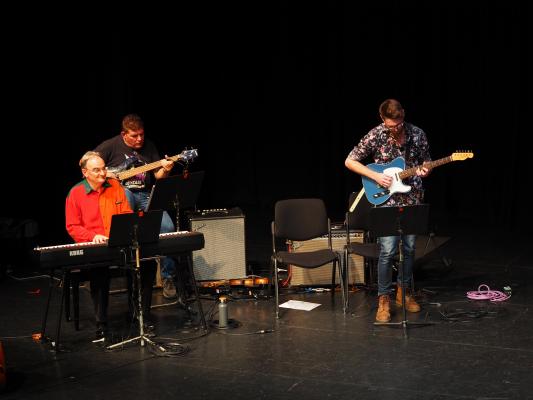 By Sean Fox
Central Queensland music lovers are warmly invited to join the Rockhampton Youth Orchestra as they present a very special concert on the weekend.
With an aim to help the development of young artists from across the region, their memorable show will include 11 compositions (mostly performed live) which have composed by some of their members and friends in a recent Topology Creative Music Bootcamp, therefore some performances have been recorded prior to the concert.
The artists' important collaboration with Topology involved three days of mentoring, encouragement and musical composition training by some of the most sought after musicians and composers in Australia.
The program shines the spotlight on our members and friends as a number of their compositions composed during the boot camp are brought to the stage and screen.
Rockhampton Youth Orchestra will perform "The Chronicles of Narnia" and "The Last Stand", a piece originally composed by a heavy rock band, Sabaton for a popular online game.
Additionally, the orchestra will perform "Sing" featuring the Unisong Choir which was performed for the Diamond Jubilee of Queen Elizabeth II; and Janet Stevenson has arranged "Ebb and Flow", a unique Australiana-inspired piece which reflects on the history of the Rockhampton region and its many historic buildings.
"We look forward to your attendance at our first major concert in 2021," said a spokesperson.
The concert will be held on Sunday, 12 September from 2pm at the Walter Reid Cultural Centre's auditorium, with doors to open at the venue at 1.30pm.
Visit trybooking.com.au/BTIGM for tickets.
For more information, contact 0498 823 906.