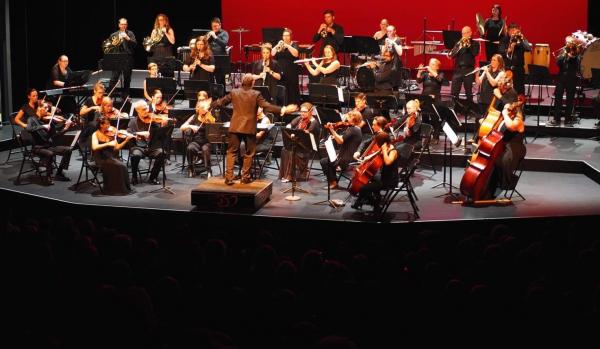 By Matthew Pearce
The Rockhampton Symphony Orchestra will take audiences on a musical journey into far off galaxies with Symphony of Space on Saturday, June 19.
Under the baton of guest conductor John Foster, the concert at the Pilbeam Theatre will include classics such as Jupiter and Mars from Gustav Holst's The Planet Suite as well as music from iconic films and TV series like 2001: A Space Odyssey, ET, Star Trek, Star Wars and Apollo 13.
Spokesperson Jillian Neyland said the orchestra featured a wealth of local talent, with 50 classical musicians set to appear on stage.
"Whether you wear your best suit or your spacesuit, this night will have something for everyone to enjoy," she said. "Classical enthusiasts know just how powerful Mars sounds in full orchestra, and sci-fi fans will get a buzz hearing their favourite soundtracks live.
"The orchestra also encourages musical novices to come along and discover the thrill of hearing live orchestral music."
Ms Neyland said the Rockhampton Symphony Orchestra had hosted about six concerts since 2018, with a break last year for Covid, with each concert having a different theme.
Guest conductor John Foster, who will help the orchestra members prepare at a workshop this weekend, is an international trumpet soloist and is widely regarded as one of the world's leading exponents of performance on historical trumpets.
His books include The Natural Trumpet and The Baroque Trumpet Revival.
Symphony of Space is supported by Rockhampton Regional Council and the Queensland government through Arts Queensland and the Regional Arts Development Fund and is sponsored by Triple M and The Capricornian.
The event kicks off at 7.30pm on June 19 at the Pilbeam Theatre, with tickets on sale at the Pilbeam Theatre Box Office or via the seeitlive website.
Concession, group and child discounts are available.