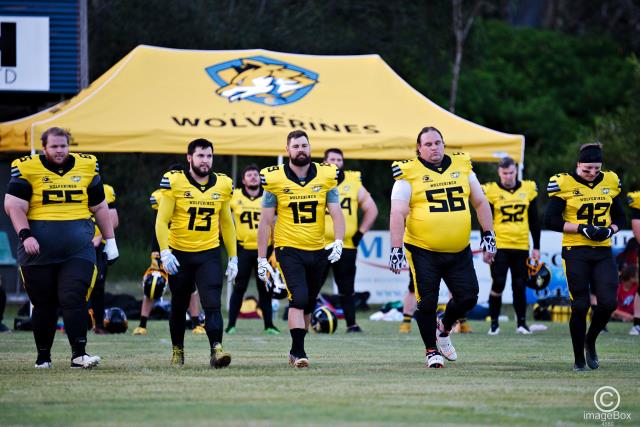 By Liam Emerton
With the newest season of the Queensland Gridiron Regional competition on the horizon, our Rockhampton Wolverines are aiming to become a true powerhouse.
After an off-season to contemplate their heartbreaking 2021/22 Reef Bowl loss, the Wolverines will be back with a vengeance come the 22/23 season.
With plenty of returning faces Rocky will be a force to be reckoned with come the start of the competition, however the local gridiron side has been more focused on their future.
No good sporting organisation can remain successful for long periods of time without developing youth and that's where the Wolverines are looking to.
The first two 2022 Rockhampton Wolverines combines will be hosted on 14 August in Yeppoon and Rockhampton on 20 August with the hope of attracting new men, women and teens to the sport.
With hardly any full contact sport being played during the summer season here in Rocky, it's a perfect opportunity for those who want to try a new sport and love the primal nature of crashing into another person.
For Rockhampton Wolverines' Raymond Wheeler, he said it's a great chance for the side to scout out some players while having plenty of fun.
"At the moment we have two combines ready but we're likely to have more," he said.
"Mainly for us it's to introduce people to American football.
"Combines are a unique recruitment drive in American football. It helps us identify people and what they can do.
"It also helps us get out in the community and see those interested in the sport."
The long term goal is to have the Wolverines create a new program for youth and women coming through the ranks.
"We're aiming to get more players but also we're looking at a Wolverines academy," said Wheeler.
"Unfortunately in North Queensland there is not a women's or youth league but if we could get a local academy for youth and women eventually when there is a women's league we will be ready to go.
"Most likely that women's and youth academy would most likely consist of training with the men's team but also having a local flag comp for them."
With players retiring, unable to play or moving away at the start of every season the academy would be a safeguard against the Wolverines ever being short of up-and-coming players.
For Wheeler he said that would be the most important aspect of the youth academy and it would be crucial to the long term success of the club.
"In the first two seasons we've had an older cohort of players and after a couple of years their bodies worked down and they've had to retire," he said.
"But if we get this youth academy up and going it would be great.
"Just to get American football skills into the 14 to 17 years olds is the plan so when they do get to 18 years old they will slot straight into the team.
"Also we're just aiming to be more part of the community. So far it's just been men but to be able to reach out to women and kids that are interested will be massive for us as a club."
Men and women 18 years and older as well as youth aged 14-17 are welcome to join the combine.
Updates to times and dates will be made if necessary via the Rockhampton Wolverines Facebook page.