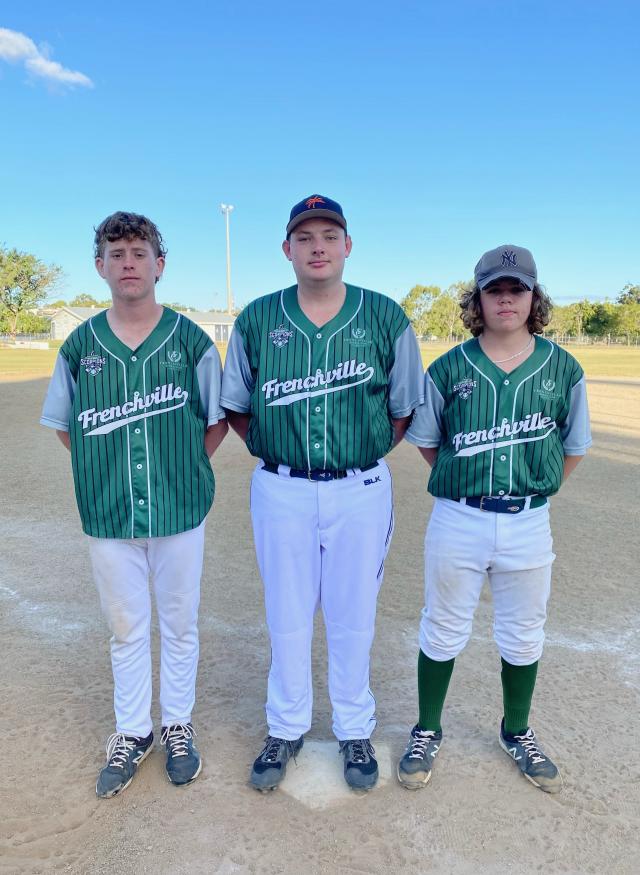 By Aaron Kelly
Three Frenchville softballers can add some "gold" to their club uniforms after Softball Australia's recent National Squad announcements.
Hayden Gillett, Chad Charlesworth and Jackson Poustie are on a pathway to representing their country on the world stage.
Gillett, 20, has gained selection in the inaugural Australian Men's Under-23 Squad, ahead of the Under-23 Men's World Cup in Argentina later this year.
Selection took place at the conclusion of the Under-23 and Open Men's National Championships in Canberra and Melbourne last month.
"It's pretty cool to be selected and it would be an honour to represent my country," Gillett said.
A first and third baseman who is renowned for his home-run hitting, Gillett said he was proud to be recognised by the Australian selectors for his first national squad.
"I was at home when I got a message and I didn't even realise (there was an announcement)," he said.
"It's good to show that Frenchville has the pathways in place to develop their players to make rep squads and ultimately Australian squads."
Following in Gillett's big footsteps are Charlesworth, 15, and Poustie, 14.
The pair has earned selection in the Australian Under-16 and Under-14 representative programs respectively.
"I was stoked. I just have to keep pushing myself and keep working because if I want to get to the top level you have to put a lot of effort in," said Charlesworth, one of the state's most promising catchers.
"My first ever game I always wanted to be a catcher, I don't know why. I played the first game as it and absolutely loved it and that's when I got hooked to it."
Poustie was rewarded for his strong performances for the all-conquering Queensland Under-14 team at the national championships in Canberra earlier this year.
"I was pretty proud. That was my goal to make Queensland and the next goal was to make Australia," the young pitcher said.
The Australian junior squads chosen will undertake a series of proposed Summer Intensive Camps aimed at engaging with Under-14 and Under-16 athletes from an early age so they understand the expectations required from high-performance athletes.
"Interruptions to national and international tournaments over last two years has really given us an opportunity to reset our approach to selecting Australian squads," Softball Australia CEO Rosie Williams said.
"We are now focused on taking a systematic approach to our performance pathway and adding depth to our playing stocks, from which future Spirit and Steelers players will emerge.
"The players named in these squads are now on that pathway, and I congratulate them on being recognised as among the best in their age group in the country."