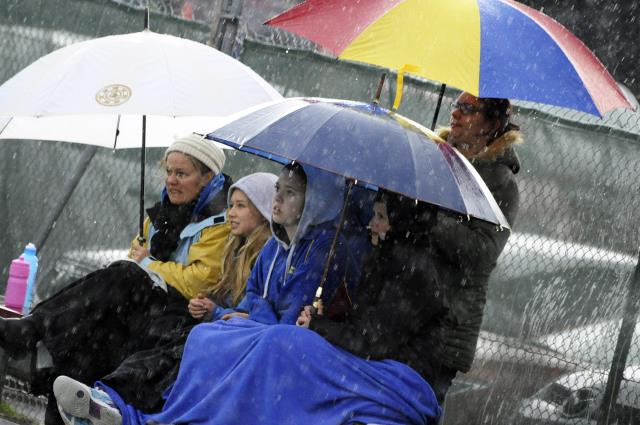 By Liam Emerton
Wet weather is taking hold of local sport this weekend with many organisations calling off their games this weekend.
The massive Australia Cup match between Across the Waves and the Frenchville Roos was postponed on Friday morning due to the significant amount of rain in the Bundaberg region.
That game has already been rescheduled for 28 May where the Roos will travel to the home paddock of Across the Waves.
The wet weather has also taken a hold of the local Football Queensland Premier League Central Coast comp.
Games scheduled between Central FC and Southside United, alongside the Nerimbera Magpies and Clinton FC contest have been postponed in the men's as did this weekend's women's competition games.
The senior rugby league competition was on a Magic Round break but the 13-17s juniors that were scheduled to play this weekend has been postponed with fields being checked on Saturday to assess if the mini-mods games will go ahead on Sunday.
Rockhampton Softball has suffered the same fate as Junior League and Soccer, having their games in round eight cancelled with their diamonds almost underwater.
The AFL Capricornia had to cancel their Friday night matches but there's confidence that the senior matches of both men's and women's competitions will still go ahead on Saturday.
The three Rugby Capricornia Championship matches hosted at the Cooee Bay Sports Complex will still be going ahead.
That includes the Colts B side taking on Mount Morgan, the Colts A side colliding with Gladstone and the Cap Coast Crocs battling the Rockhampton Brothers.
Games at The Stockyard in Moura are still set to go ahead in the Rugby Capricornia Championship with Frenchville B and Biloela facing off and last season's grand final rematch taking place.
The Central Queensland Hockey League will have their fields assessed and will make a call early Saturday morning, you can keep updated on that decision via the Gladstone Hockey Association and Rockhampton Hockey Association Facebook pages.
And of course the Speedway will still have action on Saturday night with the grounds holding up fairly well after the action on Friday.