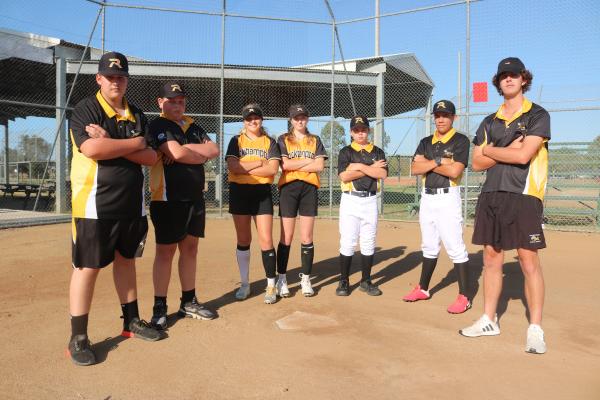 By Liam Emerton
Rockhampton is known for its plethora of talented junior sportsmen and women and our softball association is no different.
Rockhampton and Districts Softball Association has been blessed with great talent rising through the ranks and recently it was announced that eight of those players will have the chance to represent their state at various national championship events.
Leah Betram (under-16 girls), Brooke Ryan, (under-16 girls), Tahlia Parish (under-14 girls), Chad Charlesworth (under-14 boys), Kellen Crouch (under-14 boys), Hamish Nolan-Munns (under-14 boys), Blake Gillett (under-16 boys) and Nicholas Crouch (under-18 boys) were all selected in their respective Queensland softball state squads.
A few of the 22-member squads will be cut from the final team but it is still a massive achievement to be named in the state squad.
The selections come after a successful string of state championship runs, including an undefeated win for the under-16 Rockhampton boys squad, a second-placed finish for the under-18s Rockhampton team, and a president cup victory for the under-18 ladies' squad.
If our players are successful in being selected in the final team, they will play interstate in their age group competitions.
The under-14 boys and girls National Championships will be held in Hawker, ACT between 3 and 9 January, 2021.
The under-16 boys and girls National Championships will be held in Waverley, Victoria between 10 and 16 January.
Finally, the under-18 boys and girls national champs will be hosted in Perth between 17 and 23 of January.
In other softball news, the Open Women's State Championship softball tournament will be held in Rockhampton this weekend.
Rocky will be represented by an A and a B-Grade side and will be looking to win gold on home turf.