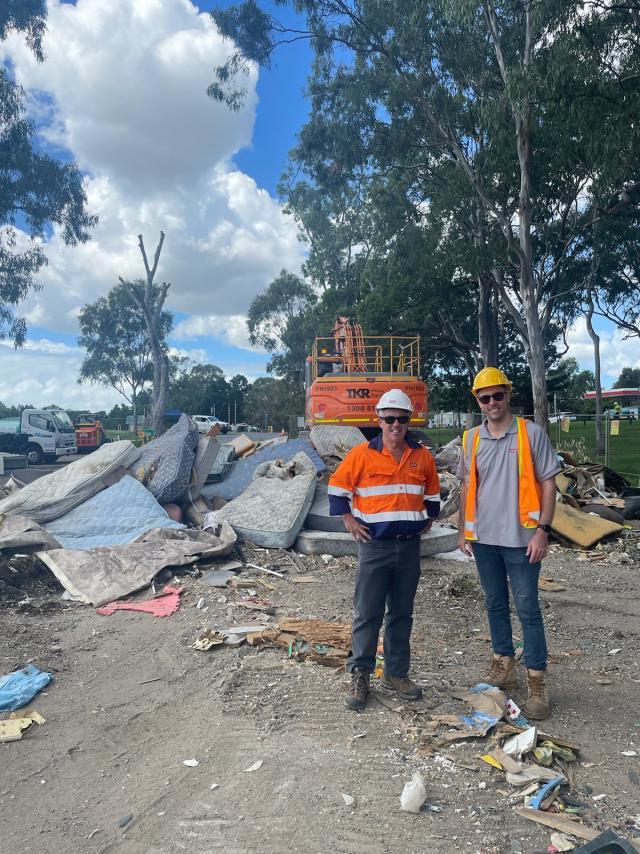 Locally owned firm CQG Consulting was called up by Cleanaway to assist with the waste management at temporary sites post the recent major flood event in South East Qld.
This is the fifth natural disaster that CQG has been engaged to capture and manage data and coordinate waste collection activities throughout the State.
What started as an initiative to bring together local contractors to take on the enormous task of waste collection post Tropical Cyclone Marcia for Rockhampton Regional Council has established a niche business opportunity for CQG.
Principal Engineer, Andrew Brown brings his decades of experience coordinating logistics, identifying, and managing risks and supervising contractors in the industrial sector to these projects.
Andrew is supported by CQG's team of scientists, quality assurance officers and GIS specialists across Qld who rally together, often with short notice to assist Councils and waste contractors from the day after the disaster through to submission of applications for disaster funding.
CQG's foresight to see the need for this type of service and its willingness to adapt and respond are short notice has been recognised beyond the region