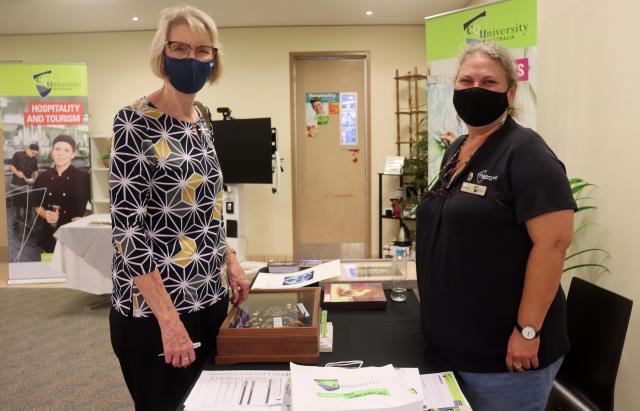 CQ Today's MATTHEW PEARCE attended CQUniversity's TAFE Careers Expo this week to snap some photos of staff and prospective students.
Lisa Gaze, who teaches jewellery making, says CQUniversity's Visual Arts subjects offered something for everyone.
"There's a lot of things you can learn, not only with a Certificate 3 put also with a Diploma of Visual Arts… painting, print making, drawing.
"There's something for all sorts of people from all walks of life, from young people who are still at school to older people. It's all very inclusive and lovely."
Shirley Kington, 67, said she was proof of TAFE's appeal for people of all ages.