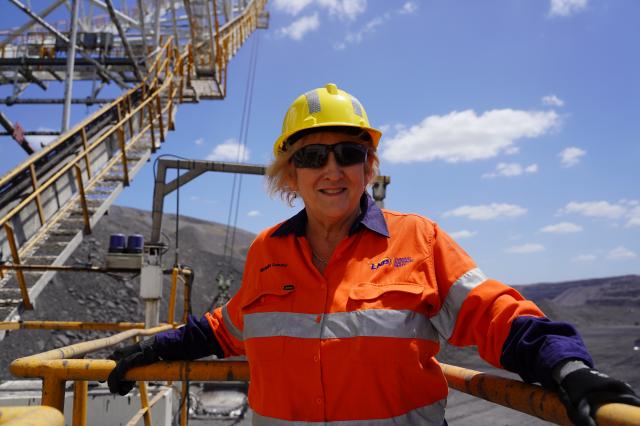 Opinion, Member for Capricornia Michelle Landry
Last week the Labor Candidate for Capricornia was on the ABC and called me a career politician. I don't really need to fight this nonsense with words I can merely let my record speak for itself.
But for the record here are some facts:
When I left school, I worked at Dr Lynch's Pathology lab as a biochemistry assistant for five years. I worked at the National Bank for 22 years. For many years I ran a bookkeeping business and was heavily involved in community organisations, particularly Tarangaba state School where I was Treasurer of the P&C for 10 years.
I also worked part time in Ken O'Dowd's office for a couple of years to learn more about federal politics. During this time, I kept my bookkeeping business going and went to every community event I could get myself to.
In 2013, after years of hard work and improving myself, I won the seat of Capricornia with a very small margin.
In my maiden speech to parliament in 2013 I said I would work hard to bring infrastructure, industry, jobs, and pride back to Capricornia. I believe I have done that and as evidence of that I stand on my record:
• $130 million towards Rookwood Weir = 2,100 jobs
• $2 million for state to finish final business case for Rookwood weir
• $3 million towards a feasibility study for Urannah dam near Mackay
• $30 million Bowen Basin jobs and investment package and for grants for small businesses.
• $10 million Mackay Regional Sports precinct (Ooralea and CQUniversity Mackay)
• $120 Walkerston bypass to rid Walkerston of heavy vehicles
• $1.5 million Emu Park's Hartley Street Sports Reserve (stages 2 and 4)
• $1.5 million stage 1 Pilbeam Walkway up to Mt Archer (Rockhampton)
• $600,000 Rockhampton Hockey Association Hockey for a second artificial turf
• $7 million towards Rockhampton hospital car park
• Fixing mobile phone blackspot projects prioritised for Yeppoon, Emu Park, Clermont, and Sarina Range
• $50,000 for solar panels on Rockhampton's Women's domestic violence shelter
• $220,000 to kick start repairs to the battered Putney Beachfront on GKI.
• $350,000 new Sarina BMX track facilities
• $250,000 for Sarina's Field of Dreams project
• $60 million for a four-lane highway Gracemere to Rockhampton
• $13.5 million to improve Bruce highway access into Rockhampton from northern suburbs
• $3 million to support Beef Australia 2018
• $350,000 towards widening the intersection of Bondoola Road to allow for better access of B-double road trains
• $90,000 to install solar power or and solar battery storage to six community groups.
• Australia-Singapore Military Training Initiative delivering jobs and infrastructure at Shoalwater Bay
• Advocacy to support airport upgrade to export status
• $225,000 Theresa Creek Dam feasibility study
• $20 million to Yeppoon convention centre and sailing club
• $10 million to kick-start Urannah Dam
• $10 million to build the Rockhampton Art Gallery
• $12 million to Dr Gomes' Heart of Australia service coming to Sarina
• $2,000,000 to PCYC Rockhampton youth crime prevention program.
• $2,100,000 to help better co-ordinate welfare services in Rockhampton
• $50,000 to upgrade Finch Hatton Emergency Airstrip
• $20,000 for Emu Park Surf Lifesavers to refurbish and upgrade clubhouse
• $23 million for the 7500 seat Rocky Stadium and Ball Room
• $2,500 for refurbishments at Mill Gallery Yeppoon
• $330,000 for two new netball courts for Capricorn Coast Netball
• $20,000 for upgrades to the Capricorn Coast Volunteer Coast Guard's Rosslyn
• $675,000 for funding for 3 traffic black spots in CQ
• $300,000 to build new pens for the Koorana Crocodile Farm
• $146,200 to upgrade lighting at Swan Park, home of the Yeppoon Swans
• Mount Isa to Rockhampton Corridor – $64 million Yeppoon Road Upgrade
• $23.5 million for School of Mining and Manufacturing in Rockhampton
• $800 million Rockhampton Ring Road
• $3.9 million Beef Week 2021
• $21.6 million Stanage Bay Road Upgrade
• $120,000 to upgrade Palmyra Dragway
• $396,400 to help build and $378,400 per annum for a Headspace satellite office in Sarina.
• $325,000 to build new QCWA hall in Collinsville –
• $75,000 Emu Park Swimming Club
• $28,000,000 million towards strengthening and widening Peak Downs Highway
• $14,400,000 towards safety upgrades on Peak Downs Highway
• $8,000,000 towards surfacing May Downs Road
I can assure you no project is delivered to you in a box wrapped with a red ribbon, you must work for it. You must walk the corridors, talk to ministers, and state your case. I have done this, and I will continue to do this.
This is not a job to me; it is a lifestyle. I love attending community events, schools, ringing our hard-working volunteers telling them they have been successful in a grant. I love announcing grants which will build our community.
I do this job because I want to do it, because I love to serve the community. Capricornia is a wonderful place to live, and I am committed to continue to fight for you and work for you.