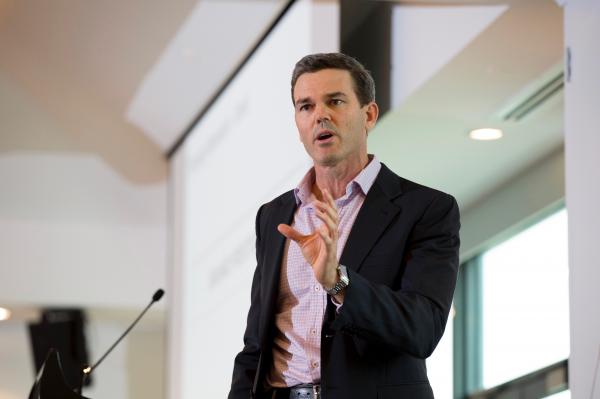 Great businesses are forged during tough and changing times like the current Covid business environment.
That's the opinion of marketing consultant and guest speaker at the upcoming Local Strategic Marketing Seminars in Rockhampton, Damian Morgan.
"It's in changing and challenging times when good business leaders can increase their market share and profitability by making the right changes at the right times," he said.
While he has a positive attitude to business success during challenging times, Mr Morgan isn't afraid to be blunt when giving advice.
"The truth is anyone can make money in a boom, but it's changing times like now when business leaders that don't adapt, will fail," he said.
"Great business leaders know that change is a constant, and that is especially true for marketing. The internet has brought incredible new marketing choices, but it's also brought complexity and confusion – so strategic planning has never been more important."
Mr Morgan is a former creative writer and business journalist with an MBA and is also a regular media commentator. He has consulted to many national brands and has been a regular keynote speaker on business marketing at conferences throughout Australia, New Zealand and South East Asia over the past 15 years.
However, he has a passion for helping small and medium-sized businesses grow.
"I've been in small business for fifteen years, and after a career in broadcast and digital media I am now also a director of CQ Today," he said.
"My great passion is helping small businesses beat corporate competitors."
One pitfall for many small business owners was a weakness in marketing, Mr Morgan said.
"So many small businesses are very good at what they do, but they don't make the profit they should make because, in many cases, they don't promote themselves well," he said.
Join in:
CQ Today is hosting Local Strategic Business Seminars on Thursday, 16 September and Friday, 17 September. Attendance is free, but reservations are essential. To reserve a seat, contact Cindy Unwin on 4863 5055 or cindy.unwin@cqtoday.com.au