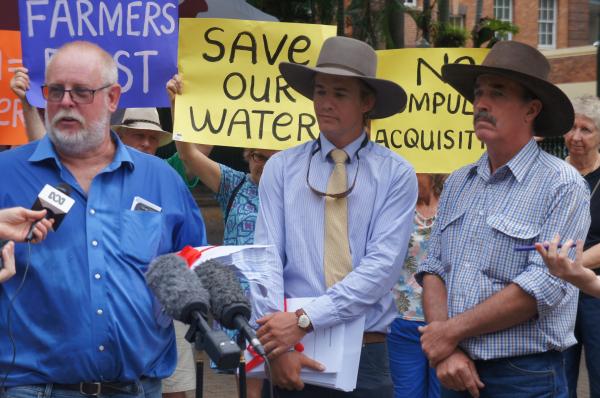 By Duncan Evans
The recent proposal put forward by the European Union (EU) to slap carbon tariffs on imports from countries which do not meet the bloc's climate change targets could potentially add a crippling cost burden on Central Queensland farmers exporting produce to the mammoth market.
A tariff is a tax placed on imports and it is expected the EU will implement the new tariffs to push countries to align with its own climate change policies.
In 2018-2019, Queensland exported some $12 billion in agricultural products, including some $5.4 billion worth of beef.
At present, the EU permits 45,000 tonnes of beef to be imported tariff-free. In 2018, Australia supplied roughly one third of that quota, valued at $238 million.
Angus Emmott, a board member on the Farmers for Climate Action advocacy group, said the government must acknowledge the coming age of carbon tariffs and set its emissions targets to preserve market access for agricultural exporters.
"We need government to put in place good policy, so that agriculture can actually, as well suffering the effects of climate, we can also be in the box seat to actually benefit from policies to reduce emissions around the world. We can host renewable energies on our properties while still pursuing our agricultural pursuits. We can be carbon sinks."
In addition to the potential economic costs of failing to reduce carbon emissions, Mr Emmott said farmers could see first-hand how temperature changes negatively affect agricultural practices and put at risk the livelihoods of farmers.
"I live out in the channel country of western Queensland and it's very obvious we're already being impacted by climate change," he said.
"There are longer drier periods with bigger and bigger evaporation rates. One of the other issues is that when we do get rainfall events, we keep getting massive events. Like that one two years ago west of Townsville that killed three quarters of a million head of cattle in one big rain change. It's different in different areas," he said.
"Everyone in agriculture can see climate change in action."
Though environmentalist sentiment is growing across Queensland's farming community, the views espoused by Mr Emmott are not uniform. A letter from state LNP member for Callide Colin Boyce published on page 22 puts forward a contrary view. Mr Boyce argues that stringent carbon emissions targets would strangle Queensland's farmers.
"If we go down the road of net zero net carbon emissions, the question of economics and who will pay comes to the fore. It is my opinion that the mining, resource, agricultural and transport industries will largely be affected and will carry the economic cost of this kind of carbon policy," he writes.
"Rural Queensland is largely dependent on these industries. Rural towns and their small economies are struggling and dying already. Any additional economic impost will see the further demise of the family farm and small rural towns. This will pave the way for the big corporates and government regulation to take over."
Regardless of government action, Mr Emmott, a cattle farmer on the Noonbah property southwest of Longreach, believes farmers can play an important role in rolling back climate change.
"The main thing is to manage the country well and have good quality soils," he said.
"Because soils and vegetation take up huge amounts of carbon. We're probably one of the very few industries that can be carbon negative".