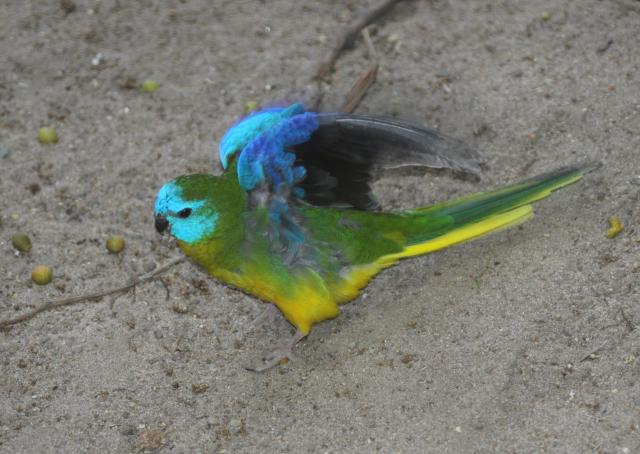 Birds in our World with Keith Ireland
The dictionary states that the word 'turquoise' denotes an opaque, blue-green precious stone.
Our pictured bird, the Turquoise Parrot, certainly has the blue green colours as well as yellow, so, as far as the colours go, the name is quite appropriate. This one is actually a female as the male has a bright red patch on its wings.
At 20cm in length, this parrot is a member of a group of about 30 similar medium sized parrots.
I came across this bird when I was walking along the side of a creek. It seemed to be feeding on the ground before it hopped up onto a stone in the water.
I stood watching it for a while as I had not photographed this bird before and I didn't want to frighten it away before I could get a reasonable photo.
As I moved slowly forward, it didn't seem to take much notice of me and I was pleased to get better photos from much closer.
It wandered along a bit further, then took off but only went a short way before landing again. I headed back to my car as I had my photos and so I left it in peace.
It is found in southern Queensland but the greatest numbers are in New South Wales.
Research tells us that the numbers of this beautiful little parrot have been falling over the years but efforts are being made to provide habitat where they will have a better chance of improving their numbers.