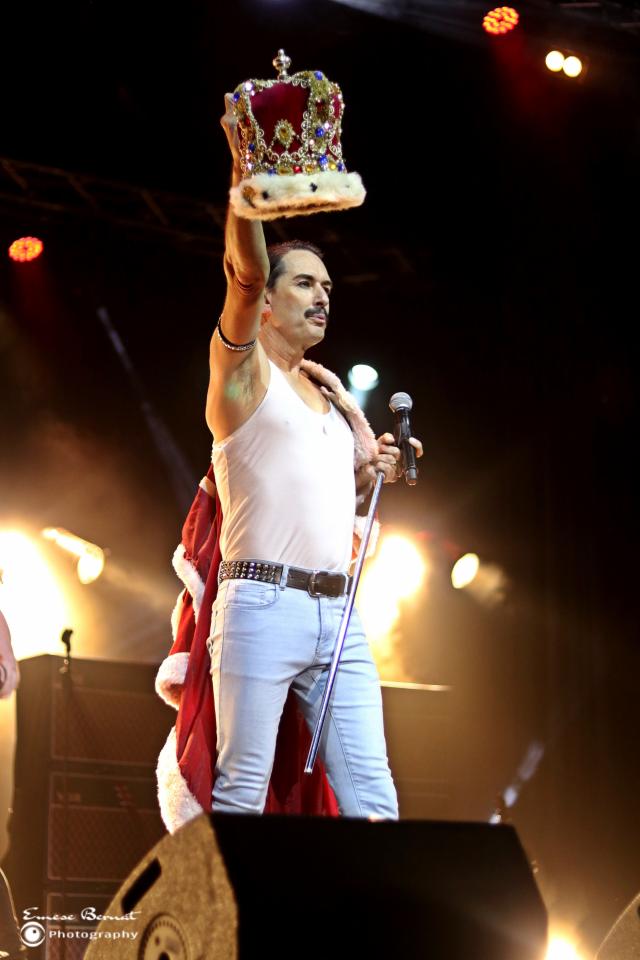 By Khrysti Balanay
One of the greatest rock bands of the 20th century is coming to Rockhampton's Pilbeam Theatre on Saturday, 14 May following a hugely successful 2019/2021 sell-out tour.
The show stars Thomas Crane, a renowned Freddie Mercury impersonator and his band Bohemian Rhapsody, bringing back to life the visual excitement, sound and stage energy as witnessed at a Queen concert.
The show will perform and celebrate the 50th anniversary of the British group, with all the greatest hits like We Will Rock You, We Are The Champions, Another One Bites the Dust and Bohemian Rhapsody.
Crane has been performing his tribute to Freddie Mercury for 30 years, having been a fan of Queen since his teenage years.
Moving to Australia in 1988, he began playing in bands and started his tribute show in 1991 after performing as Freddie at a friend's 40th birthday party.
"I practically did it for a laugh, but I had been performing music from Queen in clubs, and they were pretty popular," he said.
"Next thing you know, I was on Australia's Got Talent.
"When I turned up to the auditions, I was a little confused because I thought I applied for The Voice, but my friend, who was also my manager at the time, convinced me to try for it.
"So I did and ended up going through to the finals."
Crane's performance of Freddie Mercury gained national attention, with Dannii Minogue calling the performance 'the best I have seen' and Molly Meldrums saying, 'Freddie is alive and well he would have been very proud of that vocal performance'.
"It's taken a lot of blood, sweat and tears to get to this point," he said.
"At first, I would get nervous, but now it's become second nature.
"As soon as I step onto the stage, I become someone else."
On stage, Crane transforms into Freddie Mercury captivating the audience and bringing the traits of the musician to the stage in their visual and energetic rendition of a Queen live experience.
"Everything is here, right down to the trademark cheeky banter and singing contests between Freddie and his audience," he said.
"The movie has introduced Queen's music to a whole new audience, with fans of all ages coming along to the shows.
"Bohemian Rhapsody takes everything that made a Queen show unique and brings it back to life before your very eyes and ears."
Tickets for the performance are still available via the See It Live website.