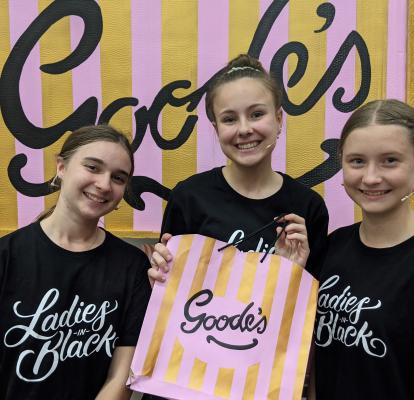 Contributed
North Rockhampton High School students are excited to present their 2021 school musical, Ladies in Black
on 23 and 24 July.
Originally produced in 2015 by the Queensland Theatre Company, North Rockhampton State High School's production of Ladies in Black will be a first for Rockhampton audiences.
This heart-warming Australian musical is adapted from Madeleine St. John's novel The Women in Black and features music and lyrics by well-known song writer Tim Finn (Split Enz and
Crowded House).
The story takes us back to the summer of 1959, when the migration of post-war European refugees and the rise of women's liberation are set to change Australia forever.
Led by directors Gailyn McCaul, Leah Vea Vea and Caitlin Carte, a talented cast of 30 students is set to bring the nostalgia of 1950's Australia to the stage; Christmas Day at the beach,
listening to the Queen's speech on the wireless, Saturday night at the pictures, the pandemonium of the Boxing Day sales and of course, the glamourous fashions of the era,
complete with hats, gloves and handbags.
We follow Lisa, a smart but shy schoolgirl who takes a summer holiday job at Goode's, Sydney's most prestigious and fashionable department store. Lisa dreams of university and
has no plans to become a housewife or secretary, despite the expectations of her conservative parents.
Among the dress racks and fitting rooms at Goode's, she meets the stylish shop assistants, known as the ladies in black; Magda, the glamourous European in charge of Model Gowns and
Faye and Patty, ordinary Australian girls with fading hopes of happiness working behind the counter of Cocktail Frocks.
As Lisa comes of age, the story gives us a sentimental look back at Australian life in the late 1950s, while exploring themes of equality and immigration that are still relevant today.
Don't miss your chance to see this new Australian musical on Friday 23 July at 7pm and Saturday 24 July at 2pm and 7pm at the North Rockhampton State High School Performing Arts Centre on Simpson St.
Tickets are available from North Rockhampton High School office and at the door (cash only).
Adults $20, high school students cost $12 and primary school students are $5.
The café opens at 6pm.