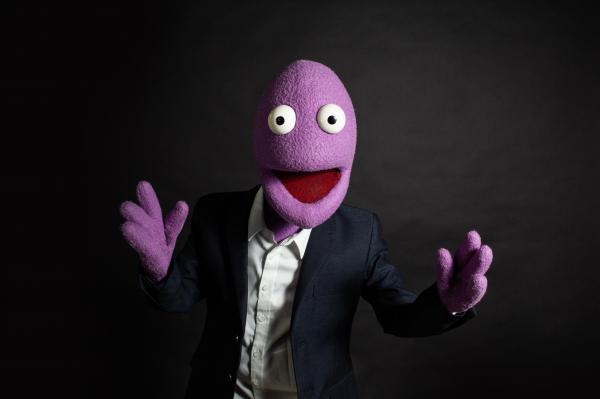 By Sean Fox
Multi-award winning comedic puppet, Randy Feltface will make two special appearances across Central Queensland for his legion of fans.
With a long list of achievements under his belt, Randy Feltface's intimate performances will be shown in Rockhampton's Criterion Hotel on Saturday from 7pm followed by a gig at Yeppoon's Keppel Bay Sailing Club on Sunday from 7pm.
As a stand-up comedian, Randy Feltface has been nominated for Best Comedy at the Edinburgh Fringe Festival in 2016.
Additionally, he has won an award for most outstanding show at the Melbourne International Comedy Festival in 2010 and Best Comedy at Perth Fringe World in 2014, along with being twice nominated for Best Comedy Release at the ARIA Awards in 2013 and 2015.
For his work in television, Randy Feltface was the first non-human performer to be nominated for Best Comedy Performer in a Television Show at the AACTA (Australian Academy of Cinema and Television Arts) awards in 2015.
Along with his many accolades in Australia, the beloved puppet has performed a season at London's Soho Theatre, a season off Broadway in New York and at The Sydney Opera House.
"When you play smaller shows there's a feeling of intimacy that you don't get in large venues," he said.
"When the audience are so close you can smell their perfume and aftershave, when you can feel them laughing, it creates a special intensity that you don't get anywhere else… plus the Pilbeam was already booked out."
Being up close and personal means Randy can interact and 'crowd work' the audience in a way that he never could on larger stages. The end result for CQ fans – a unique experience that you won't get in Sydney, London or New York! Just be advised – smaller shows means that tickets are strictly limited so people are advised to book early to avoid missing out.
For more information on the upcoming Randy and Friends shows or to purchase tickets, visit trybooking.com.au.