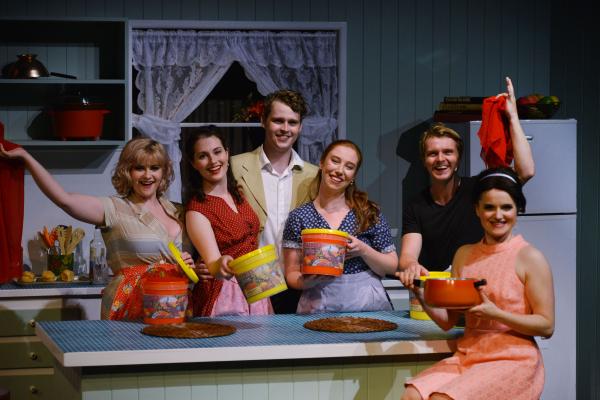 By Sean Fox
Following her passing in 2019, Australian chef Margaret Fulton's life will be played out in a musical which makes its Rockhampton premiere later this month.
The cast of Margaret Fulton: The Musical will tread the boards of the city's Pilbeam Theatre when the production performs for Central Queenslanders on Saturday, June 26 from 7.30pm.
While there have been various tales which have been told by songs on a stage, this story seems to be quite different from others you may have seen.
Based on her best-selling memoirs, I Sang For My Supper, the musical will follow the iconic chef's journey from humble beginnings to becoming a culinary wonder.
There will be a selection of happy tunes which will help tell her story, ranging from blues and jazz to pop and latin music.
Margaret Fulton first became a household name across the country in 1969 when she introduced Australians to her burnt orange crockpots and chunky stoneware serving dishes.
She encouraged housewives to try making Nasi Goreng and Apricot Chicken.
Reigning supreme across Australia's cooking scene, Ms Fulton was awarded an Order of Australia Medal in 1983 before she was recognised as a national living treasure.
Tickets for Margaret Fulton: The Musical are available from www.seeitlive.com.au
Adult tickets cost $45, concessions are $41 and patrons aged 26 years and under pay $1 per year of age.