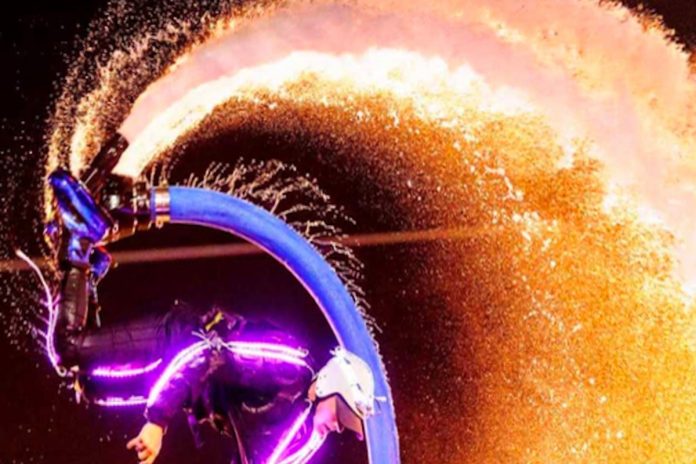 By Jackie Dobson
'The Greatest Show on Earth' is kicking off in Rockhampton.
Rockhampton Show Fest promises to keep showgoers on the edge of their seats with three days of heart pumping-action starting Thursday 1 October. The line-up includes JetPack Stunts, Monster XXX, Renegade Motocross, Pyrotechnics, World Record Wheelies, Trio Trapeze, rides and slides and so much more.
Event organiser and operator Lance Collyer said this year's event will give Rocky residents the opportunity to finally get out of their houses and give the crew the opportunity to showcase their talents.
"We've also thrown in an Oktoberfest beer garden and a small side show alley with some of the rides that you guys are used to, but this is not what you'd think of as an agricultural show, it is more of a stunt show," Lance said.
"Families can come along, enjoy themselves, have a look at a few stunt riders, have a few rides and maybe take home a few showbags. It is a start of getting people out in a Covid-safe way.
"Some world number one stunt guys will be at the event including Matt Mingay who is very well known as a stunt driver from Hot Wheels, the famous brand.
"The jet pack guys are world champions and they do fly-boarding in the air. They've got their own 25m pool that they will fill up with water, and via an air tube they will fly 50m in the air.
"We also have our motorbike stunt and stuff like that on show."
To view showtimes and purchase tickets visit: www.showfest.com.au